The J.D. Power Canada Dealer Financing Satisfaction Study is the most in-depth, independent survey of automotive dealer personnel and their evaluations of captive and non-captive financing providers. The 2022 edition of the study will release to subscribers on May 5, 2022, and J.D. Power will issue a press release with rankings and key findings on May 12, 2022.
J.D. Power's Automotive Finance team is excited to share some sneak peek insights from the study in anticipation of the May release. Our last sneak peek discussed how automotive finance lenders stay top of mind with dealers in this time of fewer on-site visits. In this final, pre-publish preview we'll discuss the data-backed need for lender sales representatives to exceed automotive dealer expectations and the impact on future business.
When automotive finance sales representatives meet dealer expectations on dealer-identified most important functions, only 1 in 4 dealers say they "definitely will" send more business to that lender in the next 12 months. However, when sales reps exceed dealer expectations, this number grows by nearly 140% in most instances.
The 2022 Canada Dealer Financing Satisfaction Study asks dealers to rate how well their sales representatives perform on seven dealer-identified critical functions such as an explanation of current retail/lease programs. The findings show that much opportunity remains within the industry and provide evidence that highly- successful sales reps can drive incremental business.
The visual below provides just one example of the impact that sales representative performance has on driving more deals in the future.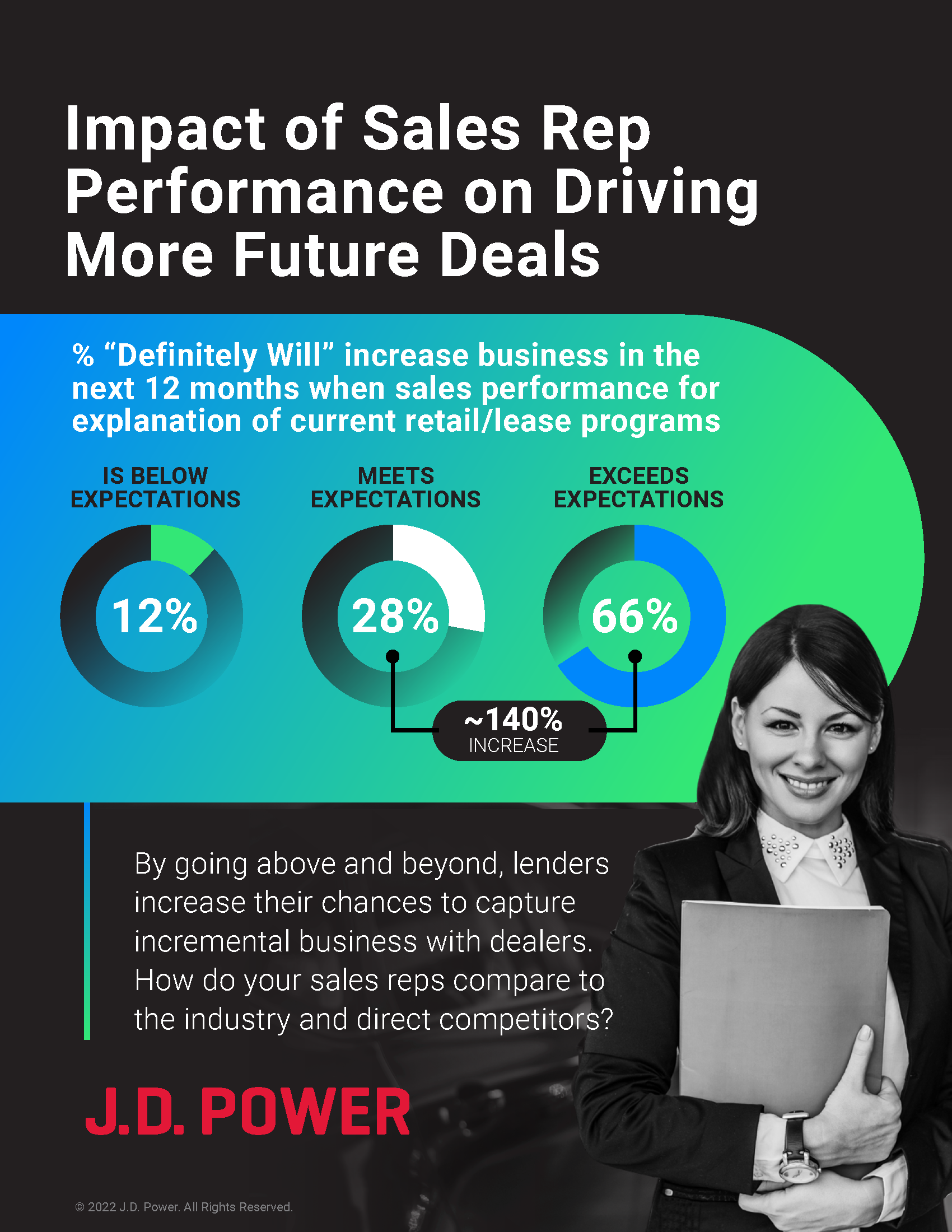 Contact your J.D. Power account representative or email autofi@jdpa.com to discuss how these findings impact your business.