2019 marks the 20th anniversary of the J.D. Power Auto Insurance Study.

Over the past 20 years we've seen a lot of change: one area of note is the overall satisfaction of auto insurance customers. In 2018, national overall satisfaction with auto insurers reached an all time high. Will that trend continue into 2019?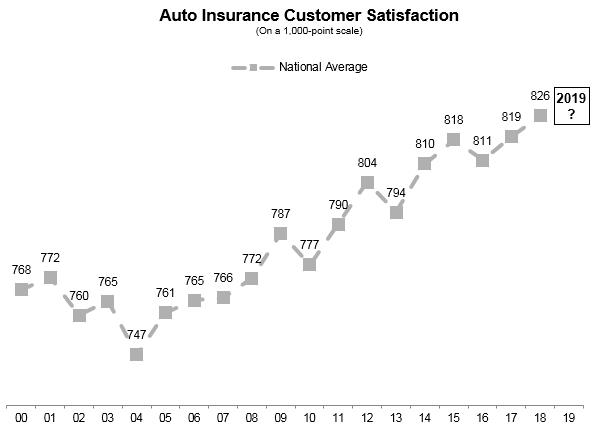 In addition to overall satisfaction shifts, we've seen many changes in customer satisfaction and expectations over the past two decades. We're excited to share those with you as we head into this year's publication on June 11. Keep an eye out for more insights coming your way including:
The fastest growing trends over the last 20 years
The slowest growing trends
The most surprising change we've seen to date

We're also excited to dig into what we can learn about the future of the industry from 20 years of insurance insights. Stay tuned!