Small commercial insurance customers are most satisfied when they exclusively use digital channels or when they use a combination of digital and offline channels.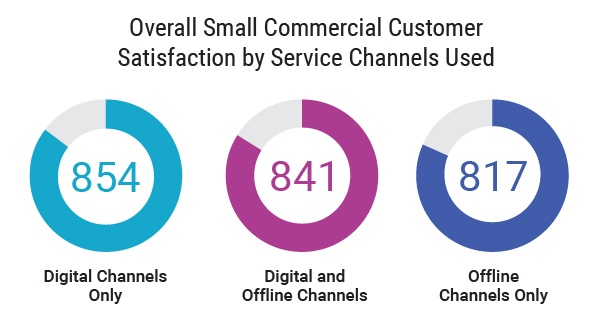 Are your digital channels living up to small commercial customers expectations?
What else did we uncover in the 2018 U.S. Small Commercial Insurance Study? Check out the press release.